After discovering how difficult it was to find a shampoo that did not irritate her whippet Stassi's sensitive skin, busy Melbourne based dog mum, Danni Dias, was inspired to create a gentle, all natural product that would clean and condition in one easy step.
After huge success in 2016 and a sell-out product under the brand Mr.Paw, Danni made the difficult decision to re brand as Mr.Fluff after stumbling across a copy-cat product. Grrrr. Nobody likes cats.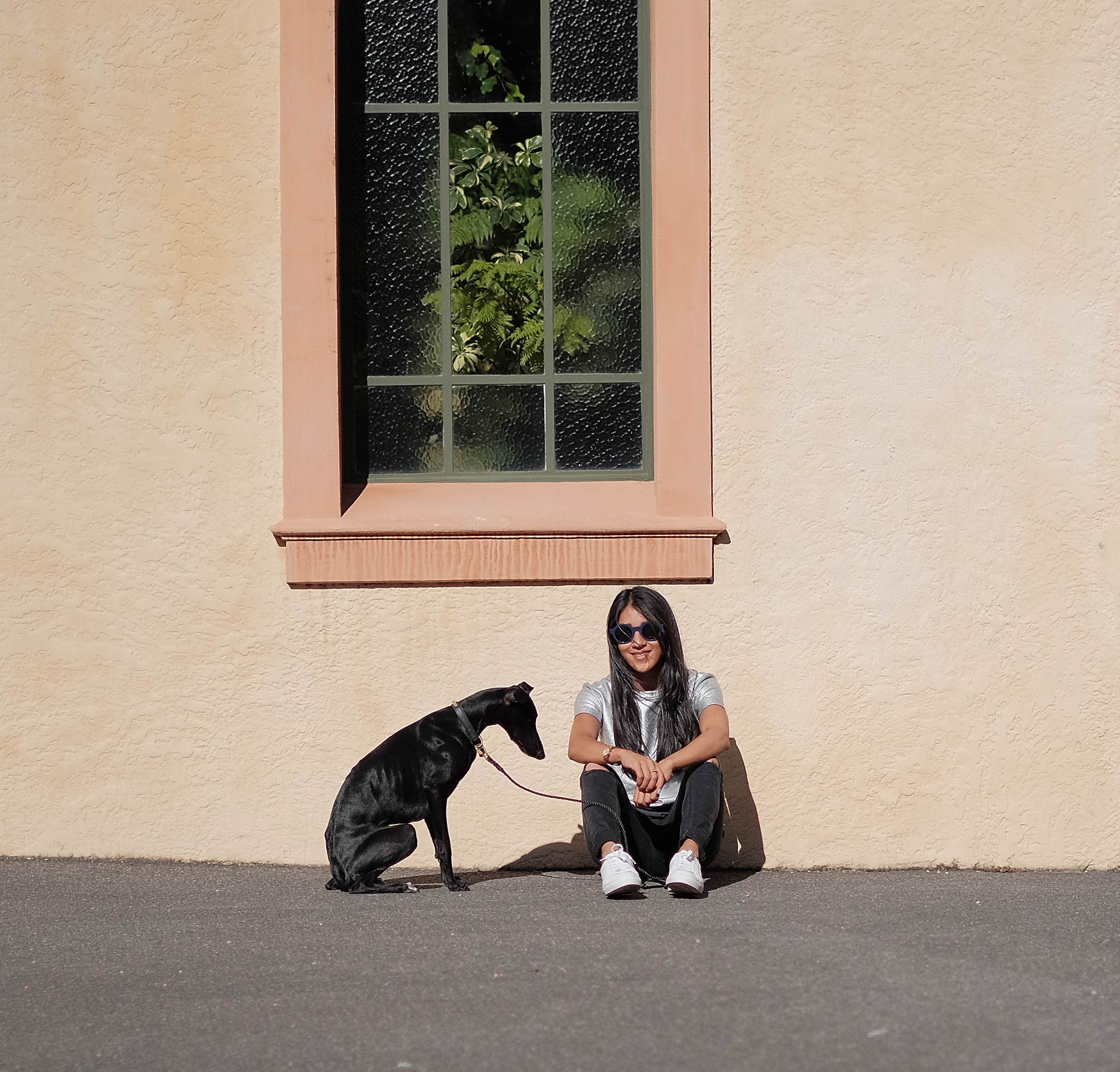 Mr.Fluff launched in November 2018 with a fresh new face and a full range of cruelty free, vegan and eco-friendly products, that are formulated and manufactured in Australia. Despite the name change, Mr.Fluff has the same passion and commitment to making products that are good for your pooch and our planet.
We can't wait for you to try 'em!
Woof Woof,
Stassi the Whippet & Danni.
We're committed to bringing you the best in dog grooming products and would love to share our tips on dog health, events and all things FLUFF.