Hear what everyone's barking about!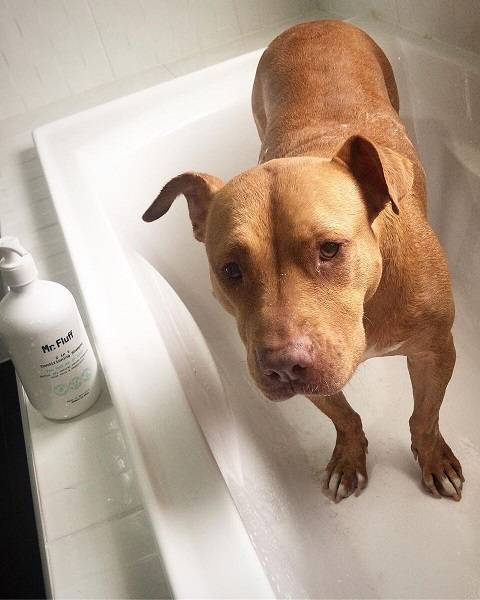 "Wet, sandy fur isn't the best combo for Ivy's irritable skin. Trying out Mr.Fluff as everything else irritates. This is made for doggos with sensitive/reactive skin. All in all Ivy now smells like Peppermint and hasn't had a reaction"
Ivy the Pitbull.
Adelaide, Australia.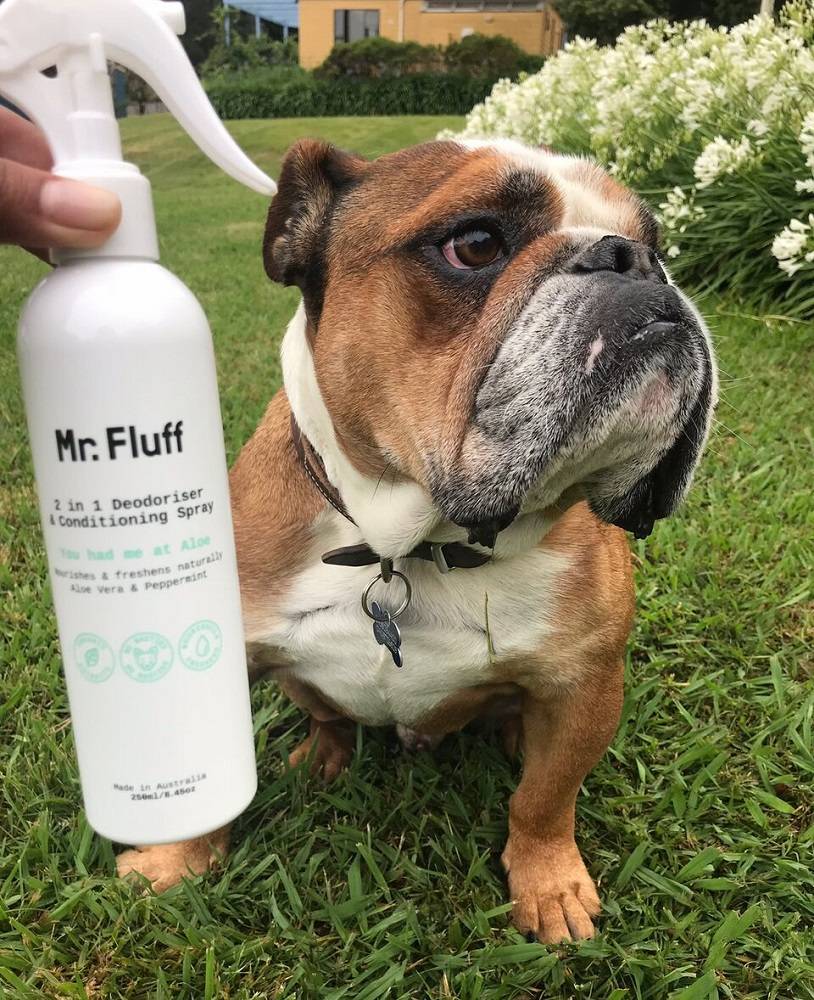 "Albert has always been plagued with dry
and itchy skin. We've tried so many
products but this is the first which has given Albert relief. So glad we found it!
We ruvvv our Mr.Fluff"
Albert the Aussie Bulldog.

Melbourne, Australia.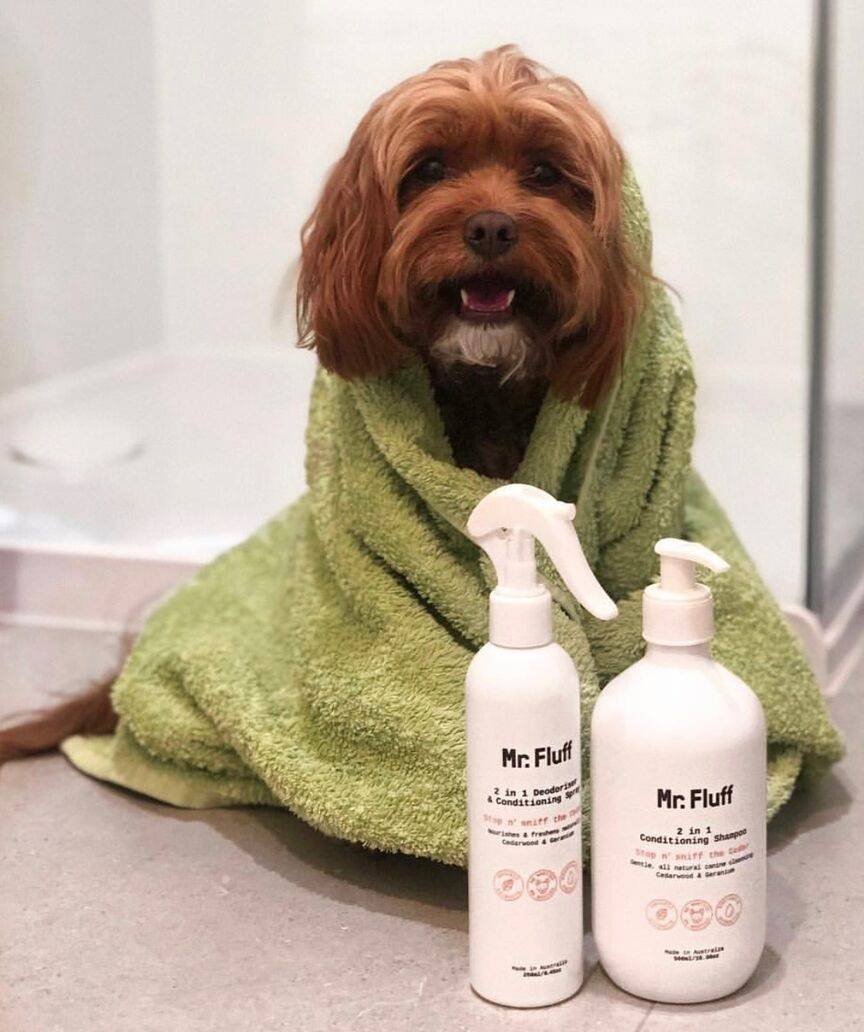 "When [my] hooman only has to use one product to shampoo and condition my furs. I've love how soft and fluffy Mr.Fluff has made me since I was a little pupper. Their new scents are amazing too"
Neville Furbotttom the Cavoodle.
Melbourne, Australia.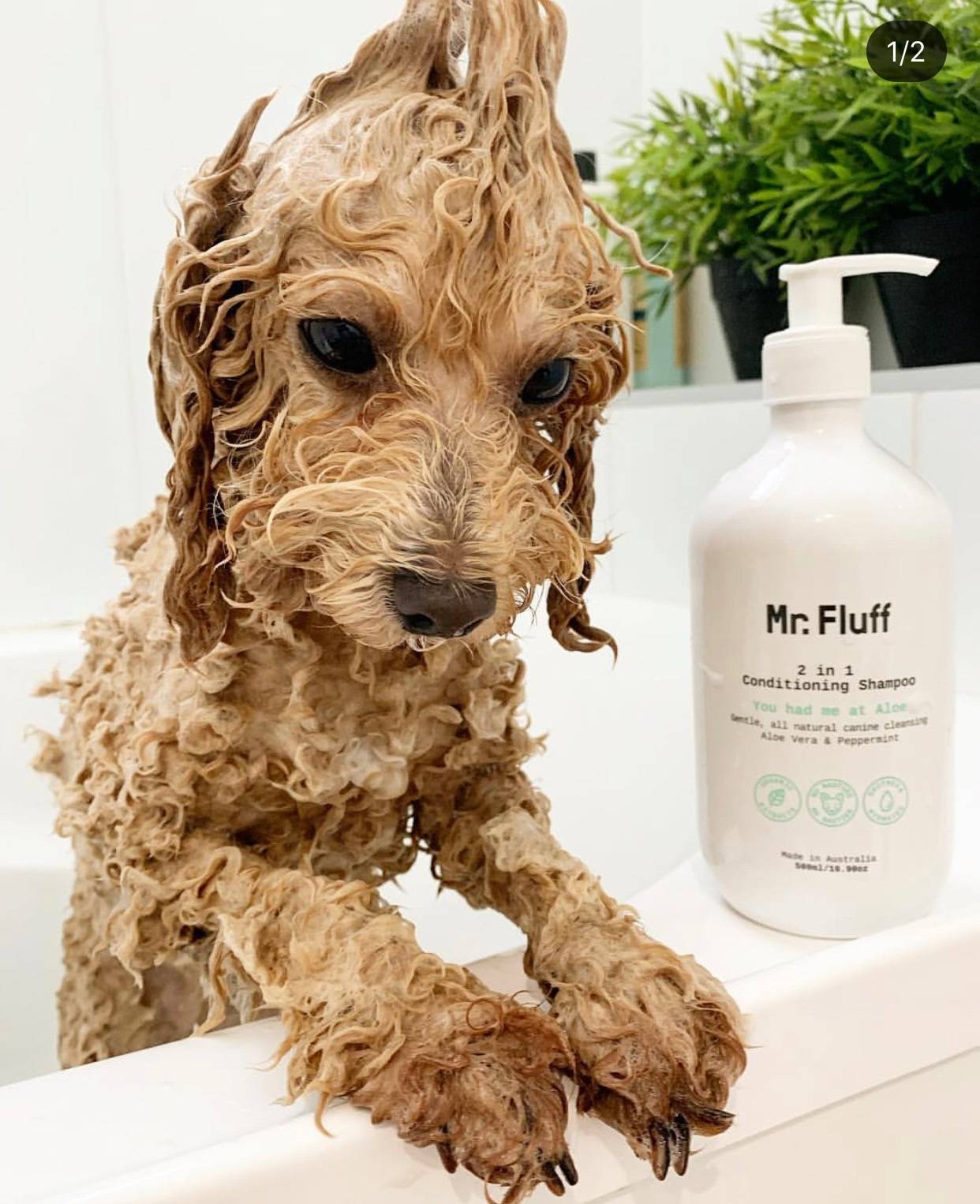 "First time trying Mr.Fluff 2 in 1 Conditioning Shampoo and we love it! Cruelty free & plant based. I can't stand anything that isn't cruelty free, it just doesn't make any sense shampooing your fur kids when that product is tested on animals!"
Marine the Toy Poodle
Queensland, Australia.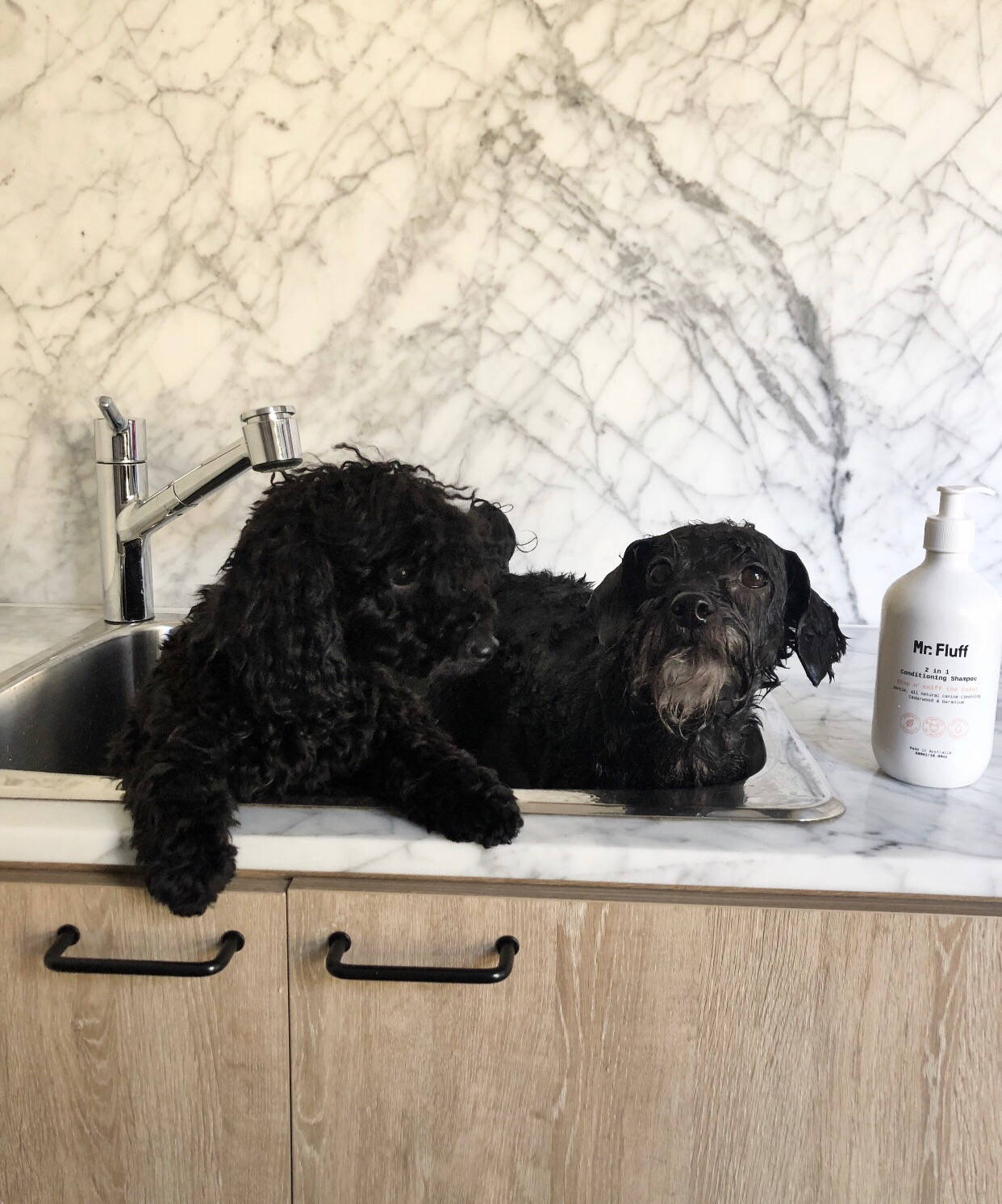 ""My dogs, Olive & Poppy, love their new shampoo. My Olive Leaf in particular suffers from skin allergies and is highly sensitive. Mr.Fluff has helped relieve these symptoms. She is happier, healthier and smells delicious. We love the Cedarwood & Geranium."
Poppy the Toy Poodle & Olive the Schnoodle.

Melbourne, Australia.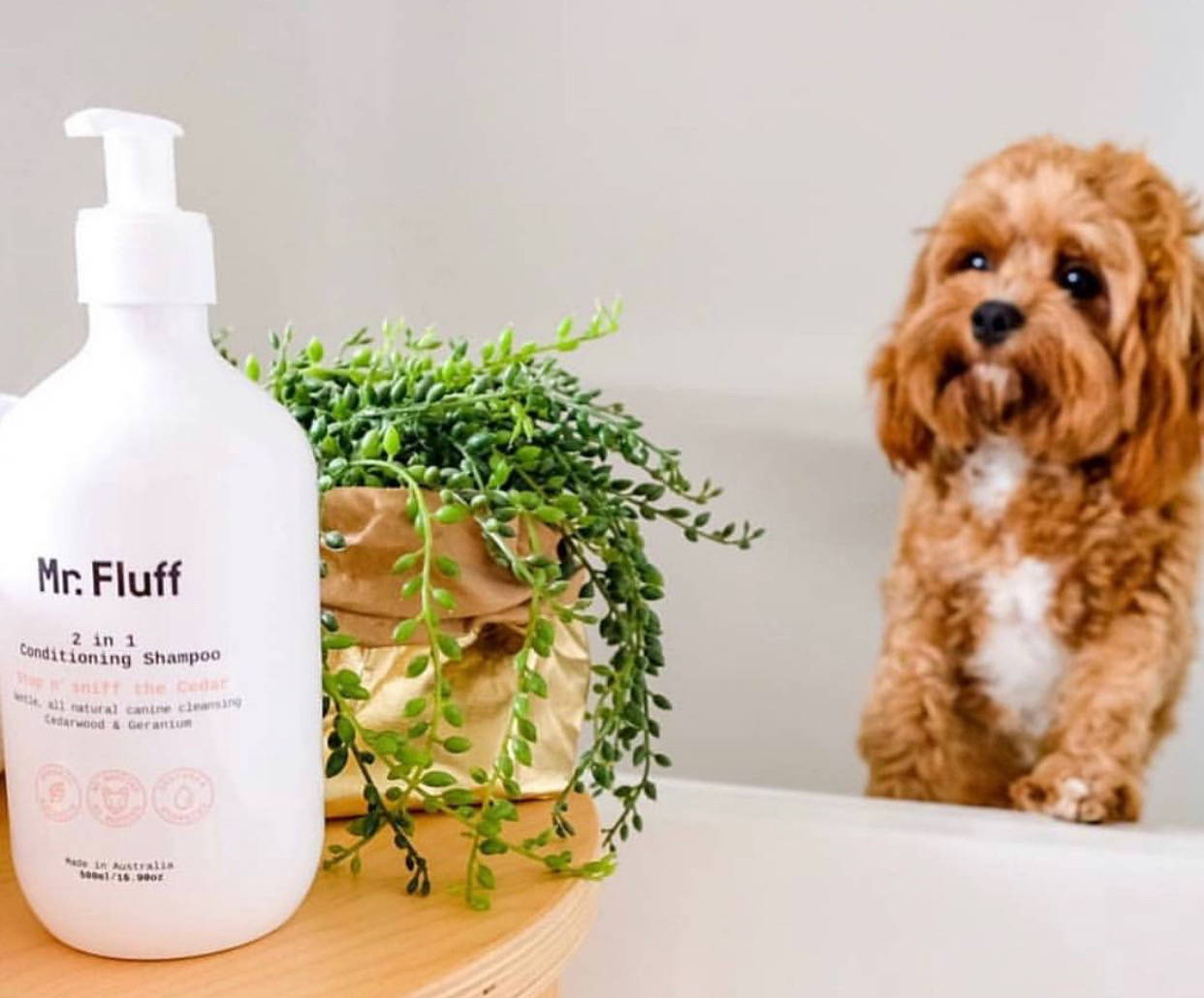 "I don't even believe myself when I say

I will be ready in 5 mins. I tried Mr.Fluff
and I am obsessed, it has cut bath time in half! And I am so soft that I am getting
extra cuddles from everyone"


Mr Bertie Brown the Toy Cavoodle.
Melbourne, Australia
We'd ruv to hear from you!!
Let us know your feedback @mrfluff_